Smoktech GX 350 Kit
SKU:

UPC:

Weight:

0.40 LBS

Shipping:

Calculated at Checkout
Frequently bought together:
Description
GX350 KIT
Smallest size with strongest power by 4 x 18650 Batteries
Super Power, Compact size and comfortable to hold, you want it all? People always thought that strong power should match with large size, SMOK will say NO to that.
The 350W output is the maximum output power in the global with a so much compact size. It is just the GX350 kit. And GX350 mod max output power can up to 350W when powered by 4 x 18650 batteries or up to 220W when powered by 2 x 18650 batteries. And the Micro-USB port supports firmware upgrading and charging. When matching with the cloud beast TFV8, you will enjoy fantastic clouds.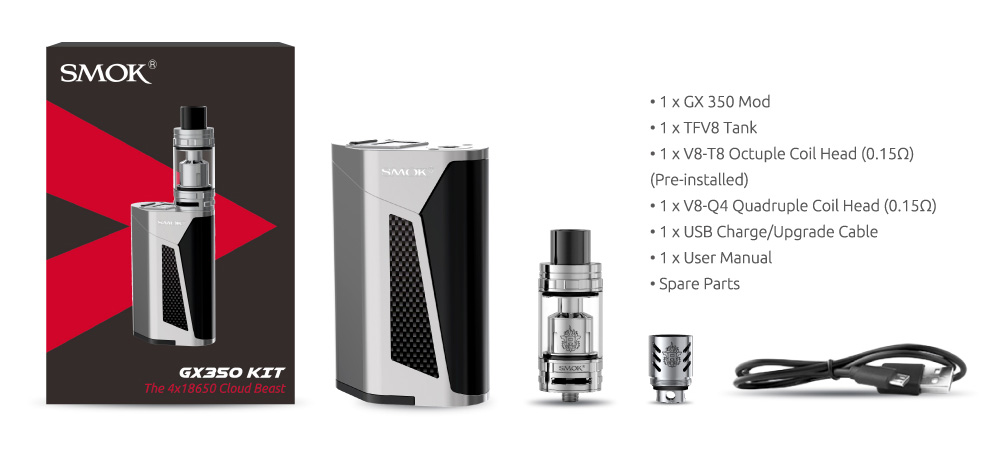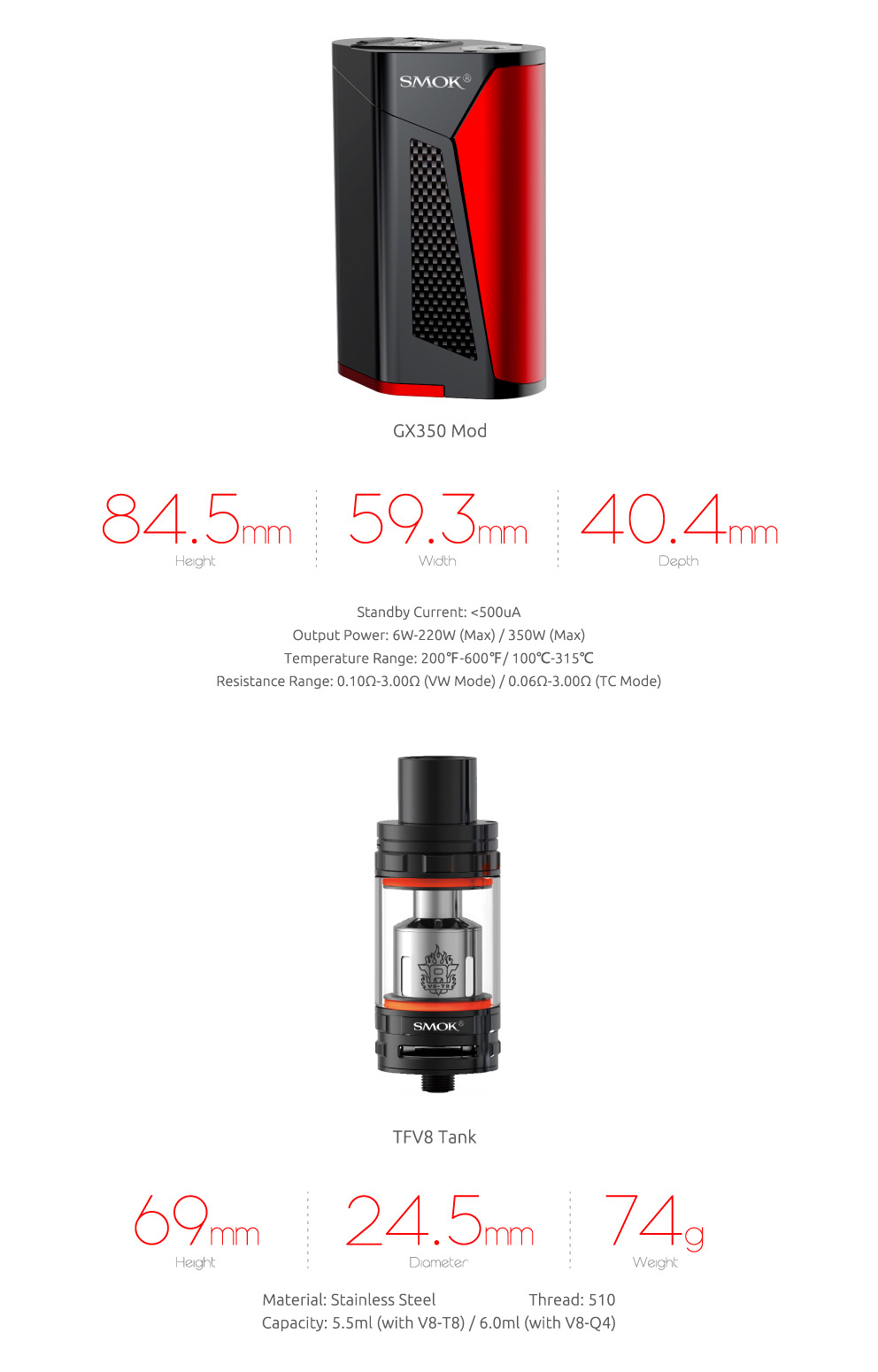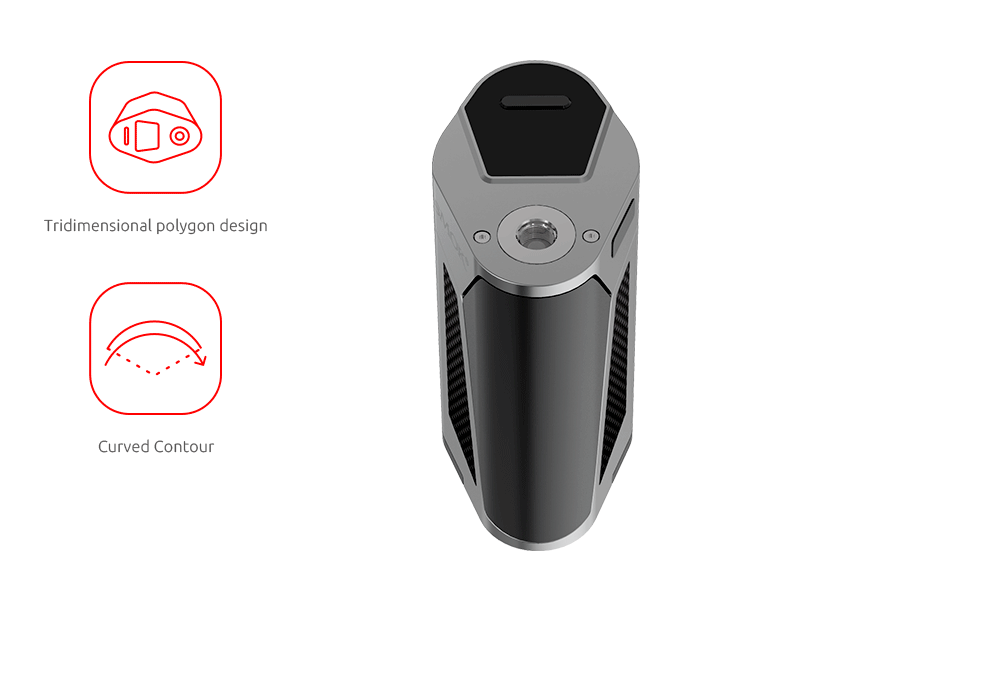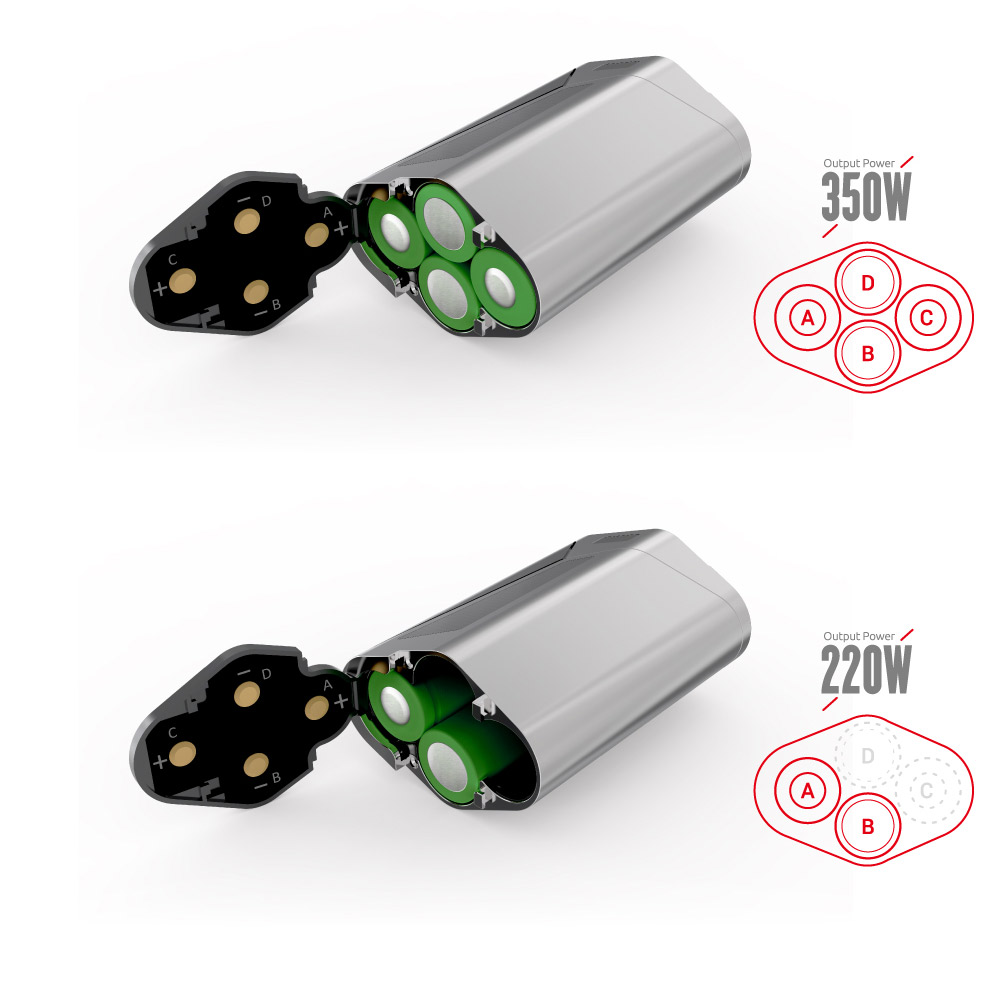 View All
Close
1 Review
So let me say first of all I always say people that have problems with a product are the only ones that write reviews. Well I am going to write a good review for product and for perfectape. Here is my story. I preordered this product like a month ago or more. I saw that it went off preorder on a Friday and sent message to perfectvape as I saw there was a price discrepancy. They wrote back, said nice catch, and had no problem getting me, the difference credited to my account and that they would be shipping out the product to me. They contacted me later and said hey we know you ordered the purple and black but we did not get any in would you like another color. I thought to myself what a good bunch of guys letting me get another one instead of making sit and wait. I choose the silver and black. They shipped it out and I got it on Monday. Here is the funny part my girl told me I should have asked for the red and black one not the silver. Well low and behold when I opened the package it was the red and black one. Therefore, with that said the people that work at perfectvape may be psychic. As for the GX350, it is everything and more that I hoped for. It is heavy just so you know. The paint does chip easily on mod. I have only been using mine for a few days or so. The taste and smoothness is awesome. The only drawback so far is this is a cloud chucker and you will go thru fluid in a hurry, but if your reading this you know of a really good place to get really nice quality fluid at an awesome price. This is the only reason I gave this a 4 out of 5. Once again, thanks to the perfectvape crew on having good products and awesome customer support and service.
View All
Close