PMTA/Shipping Updates
We are happy to announce that we have progressed on our PMTA process and are officially PMTA ACCEPTED. We will moving forward to the review process.
We are working tirelessly to continue to provide to our customers and fight for our industry through the blockades.
Thank you all for your continued support and business.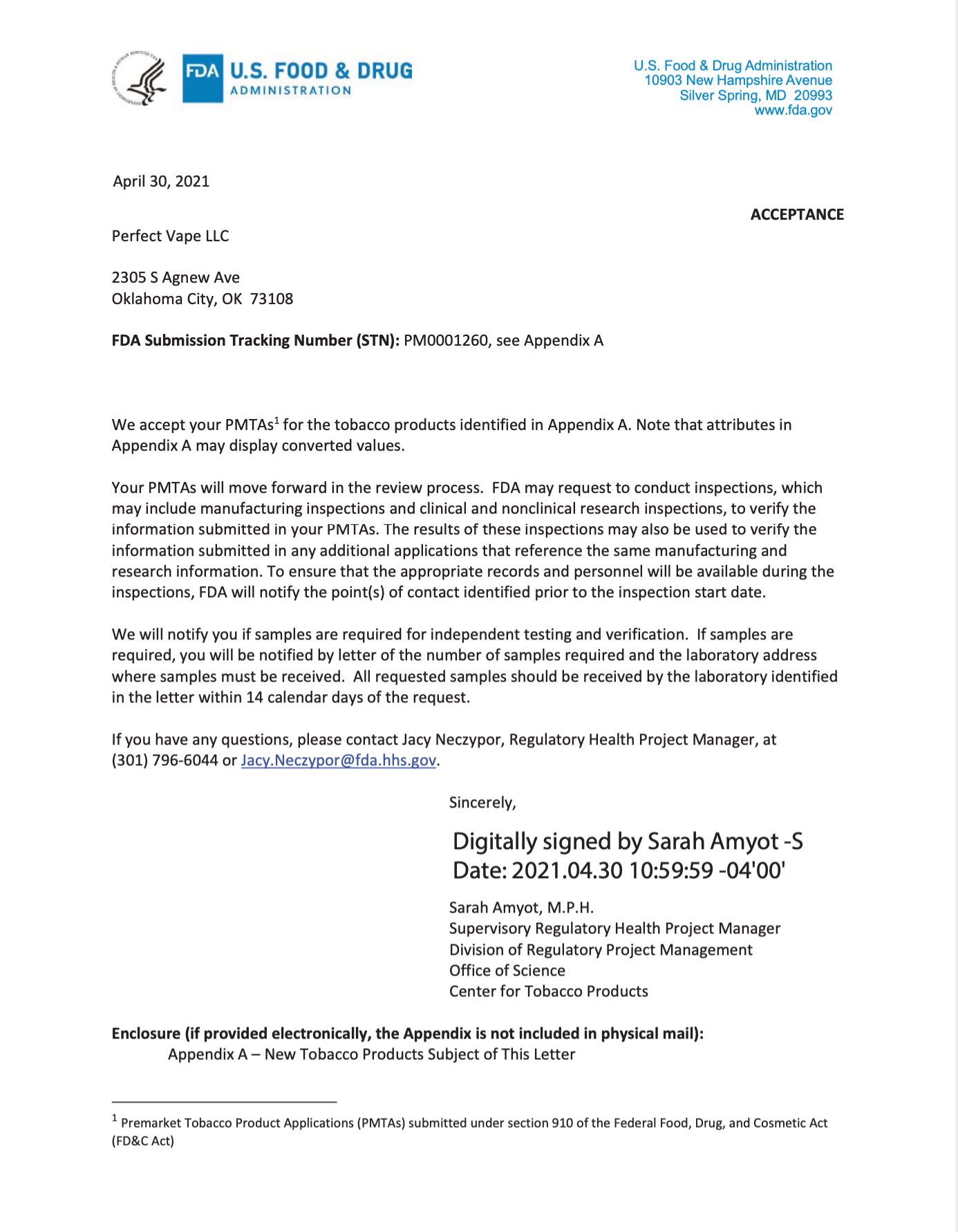 PACT ACT SHIPPING UPDATES APRIL 2021

Due to the recent implementation of the Vape Mail Ban, we are working to make changes to ensure we can continue to provide the best products to you at an affordable cost.
As of April 5th 2021, we will continue to ship via USPS for delivery services. USPS shipping prices may be costly and some quoted pricing are subject to change for larger orders. UPS will no longer be offered as a shipping service. Freight will continue to be offered for our PG/VG Drums.
Cash on Delivery (COD) will no longer be an option for delivery payment. We strongly advise to look into our Behalf Financing.
We are happy to announce that we're working on making our single shipping solution available within the next couple of weeks. We will also be working on a freight shipping option for an affordable pricing.
We appreciate your patience and understanding as PV moves into changes to continue to provide for our customers.
Thank you.
UPDATE October 21st, 2021
To Our PV Customers,
Due to the recent changes with USPS discontinuing shipping Vapor Products, we have moved to a solution to continue to provide for our customers. We are now shipping through X Delivery.
What changes will occur?
Free Shipping will no longer be an option

Fixed $10 flat fee

Required adult signature and possible ID verification at the time of delivery
As laws move forward to end the Vapor Industry, we are finding every possible way to continue our community and provide life-changing products to our customers.
Thank you for your understanding and loyalty.