Loosie Stick Disposable
SKU:

UPC:

Shipping:

Calculated at Checkout
Frequently bought together:
Description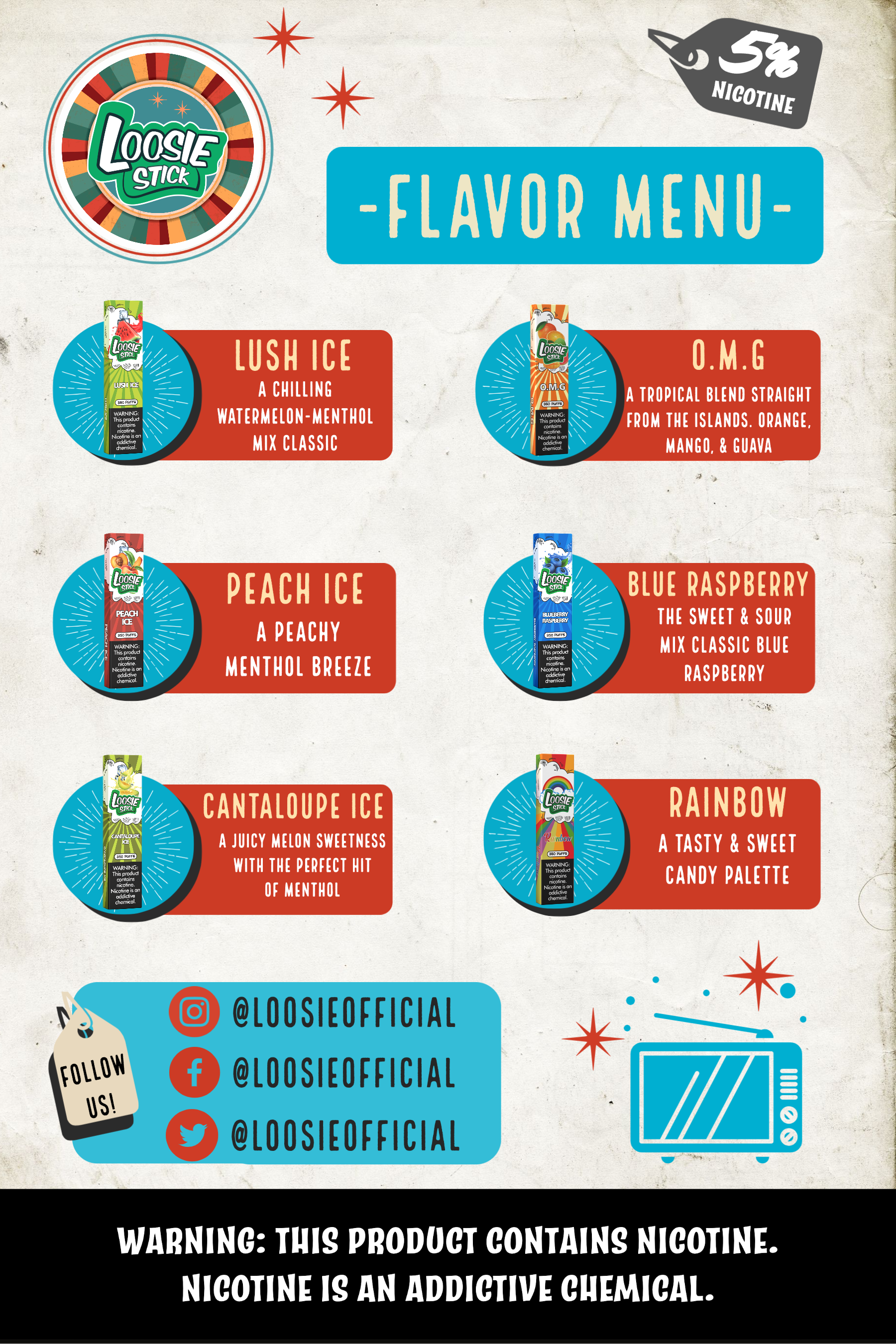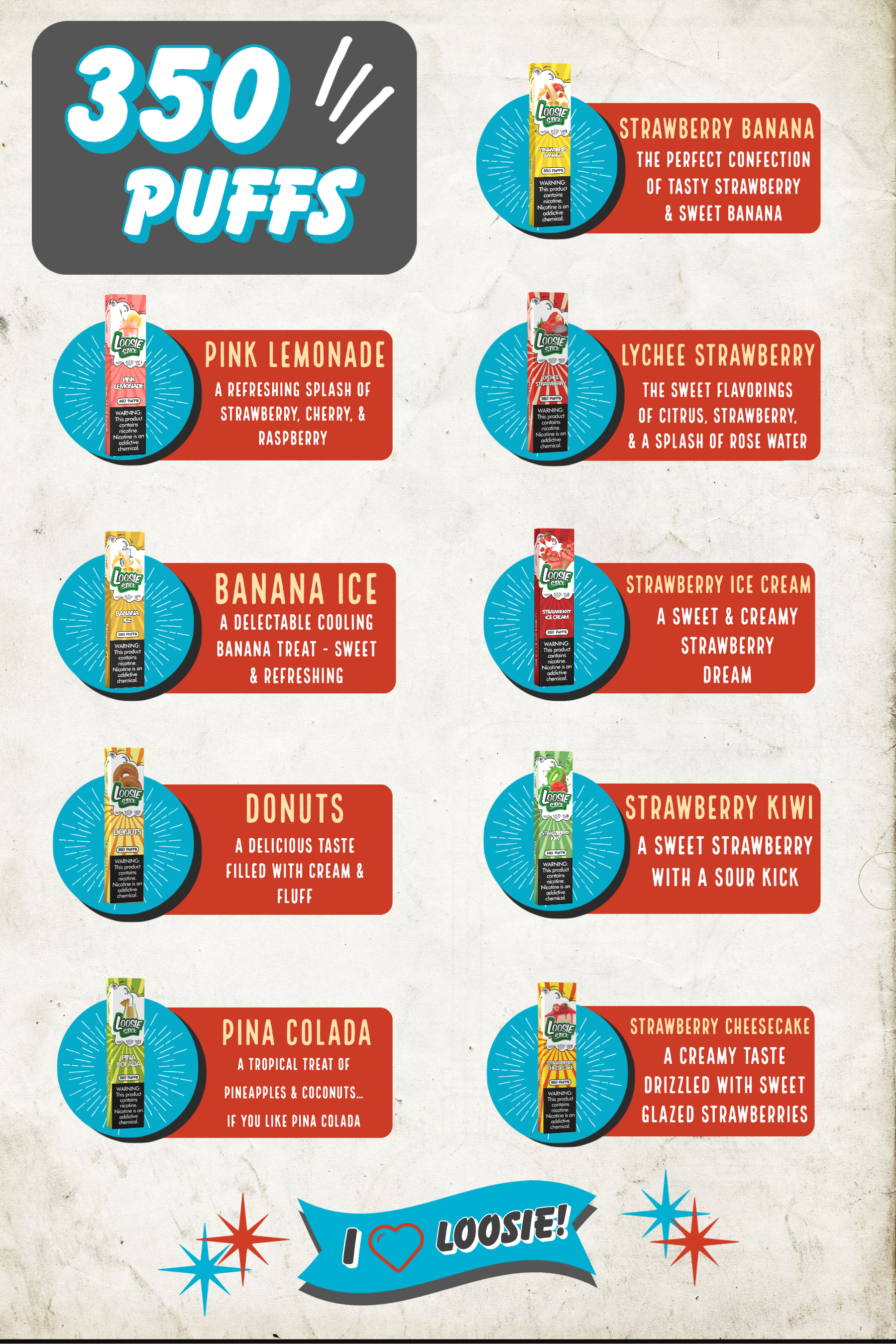 TOP SELLING DISPOSABLE VAPE
15 Flavors

5% | 50mg

350 Puffs

1.3mL Capacity

280mAh Battery

1.8ohm Resistance

Case of 1 flavor (10 units)

Master case of 1 flavor (500 units)

Ingredients: Vegetable Glycerin, Propylene Glycol, Flavorings, Benzoic Acid, Nicotine.
View All
Close
16 Reviews
I have yet to find a another company that has created flavors OR the smooth hit that can rival the loosie stick or loosie stick plus. IMO loosie offers the best quality and flavor product available at this time... Not to mention that at the price of less than $10 its a must have. HIGHLY RECOMMEND!!!

Over all is very nice

Ive enjoyed every single one Ive had so far

These are pretty okay sometimes if they are older they can get kinda gross but over all Ive super liked the ones Ive had and have more one the way

Good small and cheap disposable

I saw these while browsing for other products and noticed the cheap price so I thought "why not get a few" I am glad I did. They're the perfect size for when I'm not at home, and the best part is that they are ridiculously cheap. I can't imagine they last very long, but for this price you can't ask for much better.

Great packaging and Flavor

I ordered 4 different flavors and I have only tried one so far (it just came in the mail) but the flavor is so good! I will definitely be purchasing again.

Great price, Great quality, Great packaging

Flavor is great. Everything came packaged well and the quality is unbeatable for the price. I am going to get some more of these before the mail ban goes into full effect. Great product.

Shopping was amazingly fast and came in good condition. Products worked as described and no flaws.

Just got my Loosie sticks. Got 8 different flavors. Just tried the Strawberry Ice Cream. Terrific!!! Last a long time. Worth the cost. Will definitely be ordering more

This is one of my favorite disposables. The donut, strawberry ice cream & strawberry cheesecake are really good. Not a big fan of the peach ice but that's ok.
View All
Close