Smoktech AL85 Kit
Weight:

0.40 LBS

Shipping:

Calculated at Checkout
Description
AL85 Kit
LOVE LIKE THE BEAST
The AL85 Kit consists of AL85 mod and TFV8 Baby tank features with delicate design, smooth streamline and integrated functional buttons. You would enjoy thoughtful experience and innovative design from SMOK when its 85W output power combines with Cloud Beast TFV8 Baby tank. Vaping, just enjoy it.
MORE DETAILED VAPING DATA
The clear and precise OLED screen offers an entirely new operation interface. More vaping data such as VW/TC/MEMORY MODE, vaping effect, voltage, battery life, resistance value etc is available at your fingertips.



Tips: There is a transparent protective layer on this side, you can rip it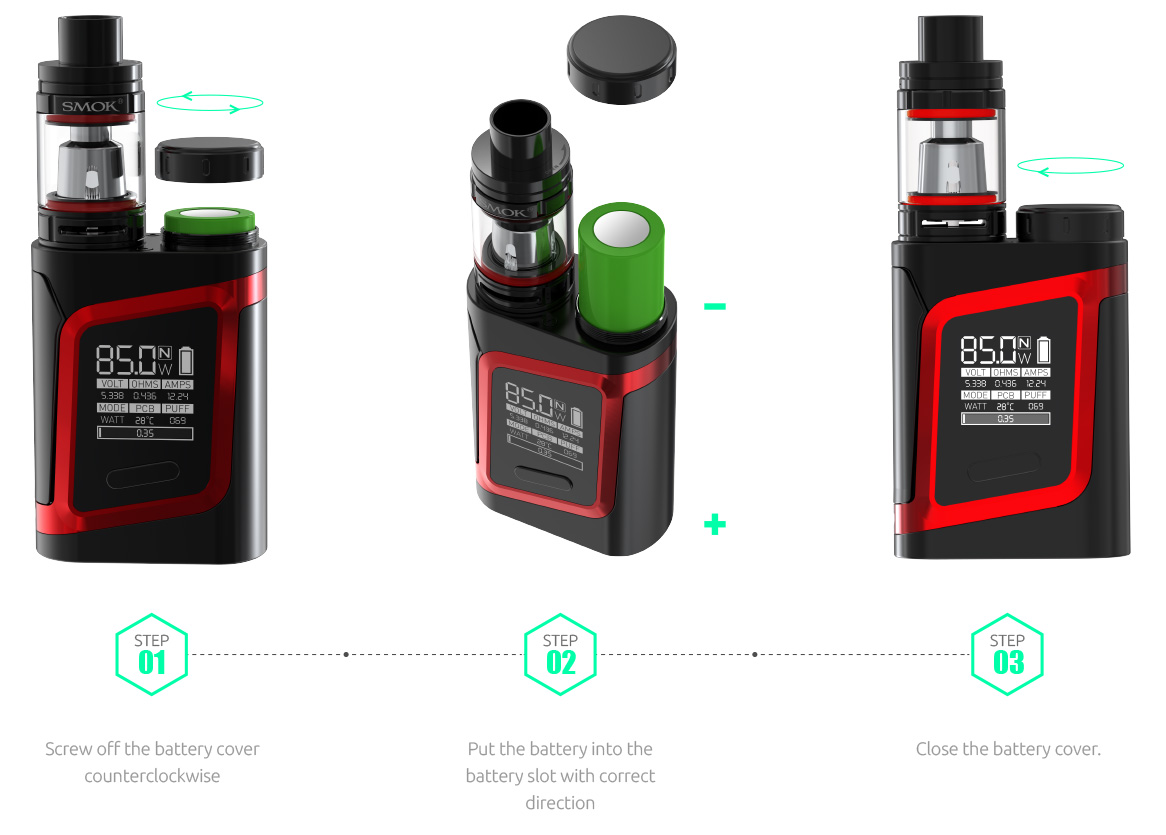 View All
Close
2 Reviews
This e-cig is the best I have ever had! it is extreemly durable. I have dropped it at least 100 times on all sorts of surfaces and the tank glass never broke, of course after dropping it on concrete so many times it did start to fall apart but I was able to rig it back together with ease and it still works perfectly. if I could show a picture of it you would understand why I find this E-Cig so great. the original coil that came with the ecig lasted me 6 months. I am not a light user of an ecig so 6 months is amazing! I usually puff anywhere from 800-1500 puffs a day. I usually have to fill it 4-5 times. but the coil just keeps on working. when I finally changed coils to the other one that came with it it has lasted me 2 more months and am still using it. I am going to order another one because I just love these things so much. totally recommend this ECIG!!

The most balanced and best overall device and kit on the market.
View All
Close